Follow Us with Follow Me!

Follow us with Follow Me, the new Needle single,
taken from our latest Porcupine album.

Follow us to discover all tracks that will be released one by one the upcoming months.
Follow us on Youtube to discover all the videoclips with different roadmovies through the Porcupine album.
Porcupine Press Reviews

Click below button to read an overview of album reviews that appeared in Oor, Gonzo Circus, Cutting Edge, etc...
Upcoming LIVE Concerts:
September 17, 2016
Le Pot Au Lait - Liège (B)
October 7, 2016
CHARLATAN - Gent (B)
January 12, 2017
Chatleroi - Antwerp (B)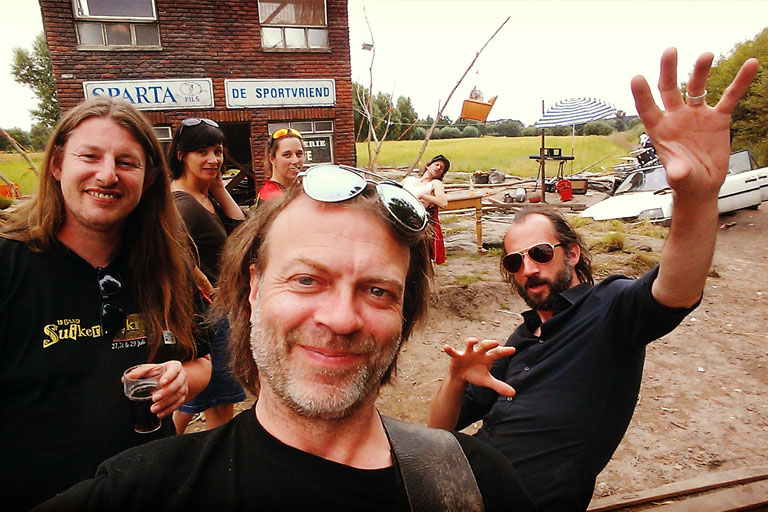 Musical Score for Chasse Patate by STUDIO ORKA

Next to our new album and strong live shows, this summer we are part of the act in Chasse Patate, the latest theatre play by renowned youth theatre company STUDIO ORKA (B), for which we wrote the musical score and are playing it live during their shows on stage, next to Belgian top actors Janne Desmet, Titus De Voogdt (Steve & Sky, Ben X), Dominique Van Malder (Abattoir Fermé, Radio Gaga, Belgica), Eline Kuppens (Left Bank) and Julie Delrue.
Director is Martine Decroos, and director coach is Peter Monsaert, who's latest movie Le Ciel Flamand has just been selected for the Toronto International Film Festival and the San Sebastian Film Festival.

We have done 18 shows in Belgium (Gentse Feesten, C-Mine Genk and Theater op de Markt Hasselt) and another 11 shows in Germany during the Rühr Triënnale in Duisburg where the play was called Sumpfland.

Some quotes from the press:

"With live music, which gave a bombastic and at the same time imploring perk!"
De Mening

"(...) and , fortunately for us, there is also a gang of old rocking 'hippies' - Wim Deliveyne, Peter De Bosschere and Luc Waegeman (Needle and the Pain Reaction). Trapped in the mud, they provide a appropriate soundscape (and should have been intervening more often in the play)."
Knack Focus

"The actors play admirably, backed by a subtle live soundtrack of a rock band (supposedly stranded with car trouble) which strengthen the story."
De Morgen